Why choose Corrugator ?



 TECHNICAL ADVICE
We offer the best technical advice to answer queries, solve problems and carry out improvements to the double facer.



 PROFESSIONALISM
We employ the best technicians with years of experience and a level of professionalism ascertained throughout the world. We don't say so, our customers do!



 ASSISTANCE 24H
Immediate assistance 24 hours a day, 365 days a year.
WITH THE CORRUGATOR, SL GUARANTEE.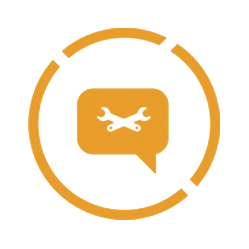 TECHNICAL ADVICE
                                                                      Do you have any queries? Are you searching for solutions? Do you want to improve?
                                                                    
My opinion after working with Corrugator for 30 years is that they are an exceptional company dedicated to helping their clients and offering a great service. I don't think I have had a single problem with them in these 30 years.
Luis Maria Rivera (Maintenance Manager) SMURFIT KAPPA HUELVA
Corrugator has worked with us for more than 20 years, performing duties such as changing belts and drum laggins, and maintenance of our old and current double facers. This work has been carried out in conjunction with our maintenance department without any problems either way, adapting to our timetables and to the requirements of every job, both scheduled and corrective when concerning broken-down machinery.
Vicente Giner (Maintenance Manager) HINOJOSA PACKAGING XATIVA
Very professional (speed, efficiency, quality, knowledge and competency) and great people (good attitude, personalised attention and very friendly).
Alfredo Sanz (Maintenance Manage) GRUPO RIBAS
The company I represent has always received a world-class service, with an excellent technical assistance and without any problems at all, at any time of the day or night irrespective of whether it is a workday or bank holiday. I, DIEGO REVERT GARCIA, general manager of ONDULADOS MEDITERRANEO, S.A., have worked with Sr Alfonso Ortiz and his descendants for more than 30 years.
Diego Revert García (General Manager) ONDULADOS MEDITERRANEO, S.A.
Very professional
Tomás Mantas (Maintenance Manager) SMURFIT KAPPA CORDOBA
Professional and excellent service
Ramón Martinez (Maintenance Manager) CARTONAJES SANTORROMÁN
Very professional
Francisco José Ruiz (Plant Manager) SAICA PACK VELILLA
Availability and professionals
Francisco García (Operations Manager) RAMÓN OLIVE, SA
We have known each other for many years and you have always met our requirements, helping out whenever we have needed it, at any time. Thank you.
Joan Palau Cabezas (Maintenance Manager) HINOJOSA PACKAGING PACS
We can vouch that they are excellent professionals with a very close and personal relationship with their clients. Always ready to solve any problems quickly and efficiently.
Carlos Mora (Factory Manager) MORA Y GOMÁ, S.A.
Impeccable.
Manel Lino (Corrugator Machine Manager) GRUP ONDUNOVA S.L.
I am glad you are asking me for my opinion on you and your team, as it gives me the chance to express my total satisfaction with your service and assessment on double facers and belts. We have known each other for over 25 years, having worked for two different corrugator companies, and you have always been up to the job of successfully resolving all our questions and problems. In addition, you always answer all my calls and emails quickly, for which I am very thankful.
José Julio Izarzugaza (Corrugator Machine Manager) CARTONAJES ARREGUI, S.A.
My opinion of the service offered to Envases Durá all these years is that it has been perfect. You have never had any problems with timetables or schedules, always answering and solving any problems efficiently.
Javier Rico (Maintenance Manager) ENVASES DURÁ
My opinion in reference to you is excellent. The quality of the repairs as the speed in the attention provided.
Valentín Royo (Maintenance Manager) CARTONAJES BARCO, S.A.
Our promise as a professional is to provide a high level of technical knowledge, extensive experience over the years, exceptional customer service and quality in training.